Explore Our Facility Now |

Virtual Tour
A Community Approach to Individualized Care
---
Rehabilitation & Long-Term Care
At Lake Park of Madison Nursing and Rehabilitation, we understand the challenges a family faces when choosing a rehabilitation or long-term care facility. Whether your loved one plans a short or long-term stay, our multidisciplinary team is dedicated to providing the highest level of care. At Lake Park of Madison, you are family. We implement a unique method to providing care, one that focuses not only on treating medical issues but on nurturing the overall mental and physical wellness of our residents. This dedicated approach to our residents defines and sets Lake Park of Madison Nursing and Rehabilitation apart.
Learn More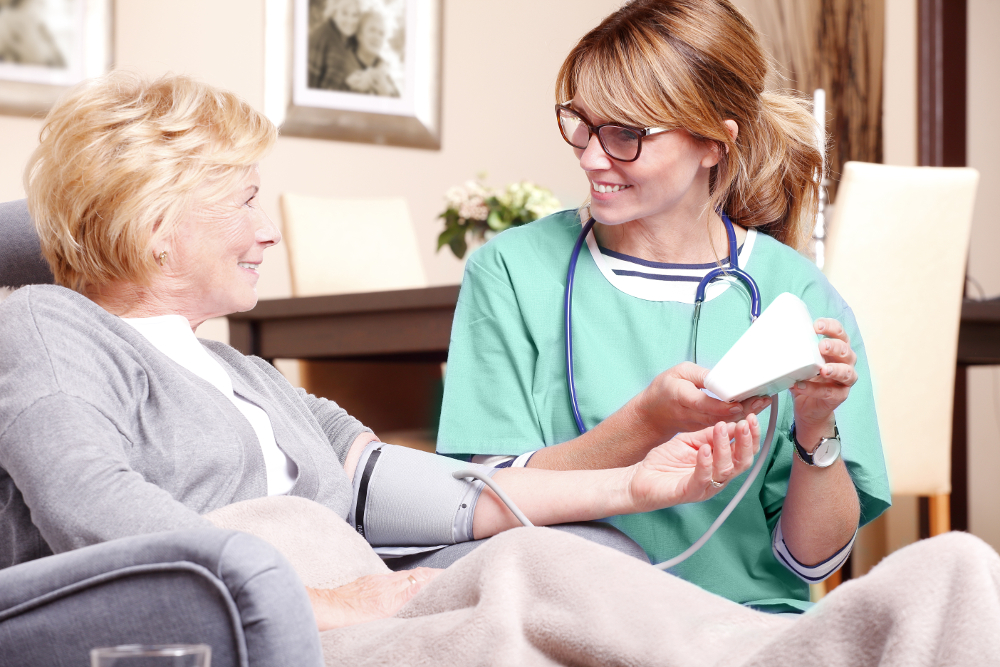 Comprehensive Care
---
For our long and short-term residents, we offer an individualized plan of care, and services tailored to meet specialized needs. Learn More...
24 HOUR SKILLED NURSING CARE
LONG-TERM CARE
RESPIRATORY/TRACH CARE
THERAPY SERVICES
WOUND CARE PROGRAM
HOSPICE/PALLIATIVE CARE
RESPITE CARE
REGISTERED DIETICIAN SERVICES
PSYCHOLOGICAL SERVICES
Visitation Policy
---
The Maximus Healthcare team is dedicated to providing the best care possible to our residents and visitors. We will make every effort to keep residents united with their families and friends safely through open and flexible visitation policies while maintaining compliance with state and federal guidelines. The following visitation policy is effective as of April 1, 2022. We will provide updates to this policy as they occur from both the state and federal level. Please direct any questions about this policy to the facility Administrator.
Visitation Policy
Discover the Lake Park Difference
---
"It is nice to have somewhere to come and have someone that is interested in you and shows love. Everyone in therapy has taught me different ways of doing things that will help me when I get home. They have helped me become stronger and to be able to care for myself. Their love and happiness show that they care for each person."
"The therapists are friendly and encouraging. They make therapy fun by playing games and laughing a lot. It's a lot like playing with your grandkids and it gets much better than that! I cannot thank them enough for all the help, support and encouragement I have got at Lake Park of Madison. I am now able to walk with my walker and will be able to soon return home."
"Each time I came to the facility I was greeted by the therapist from the Therapy Department. On both occasions they have been a great support system. They helped me to regain my strength and mobility. I was unable to walk safely after I hurt my leg. My balance was not the best. After months of therapy I am now walking with my rollator everywhere I go."